August 28, 2020 | Cougar Connection
Welcome to the first Cougar Connection of the 2020-2021 school year! This newsletter will be delivered to your inbox every other week with important school reminders, news, and updates.

We have kept you in our thoughts during these devastating fires, and are thankful for the firefighters who have made tremendous progress in containing them. We hope everyone who evacuated has been able to return home, or will be able to soon.
Important Notice
The first day of classes in the Lower and Middle School is Tuesday, September 8.
We are looking forward to Orientation Conferences from Monday, August 31, through Friday, September 4.
Coming to campus
If you are coming to campus for either a conference or supply pick-up, you must first complete this COVID-19 screening form.

As a health and safety precaution, anyone coming on campus is asked to complete the form. If you complete and submit the form the day of your arrival you will be all set; otherwise, our security guard will ask you to complete the form when you arrive at the Gatehouse.

While on campus, please remember to wear a mask and maintain a 6-foot distance from others.

Supply pickup for Zoom conferences
Here is the schedule for supply pickups by grade. Please stay in your car. A bag of your child's materials will be brought to you.
Middle School: For families who are conferencing via Zoom, pickup will be Thursday, September 3, from 1:00-3:00 p.m.
PreK, Kindergarten, Grades 1, 2, and 5: Thursday, September 3, 1:00-3:00 p.m.
Grades 3 and 4: Friday, September 4, from 9:00-10:00 a.m.
Middle School Orientation
On Friday, September 4, at 10:00 a.m. all Middle School students are invited to join their classmates for an entertaining and informative morning. They will meet our new teachers and the 19 terrific new students joining Santa Catalina Middle School. Students will engage in fun activities—including an Escape Room!—and have a chance to get their questions answered before the first day of school. Here's the Zoom link. We can't wait to see everyone!

Coffee with Christy
Please join us on Tuesday, September 8 at 8:30 a.m. for our Welcome Coffee with Christy. Invitation and RSVP to follow. We look forward to seeing you!
Parent workshop opportunity
Do you want to learn more about the Singapore Math approach? Check out one of these workshops. Singapore Math is the program we use in the Lower School.
Family Handbook
The 2020-2021 Family Handbook is available on School Forms Online. After you have read the handbook, please complete the "Family Handbook Acknowledgement Form" and submit it by Thursday, September 10.

Health Form
Please remember to submit your child's health form as soon as possible.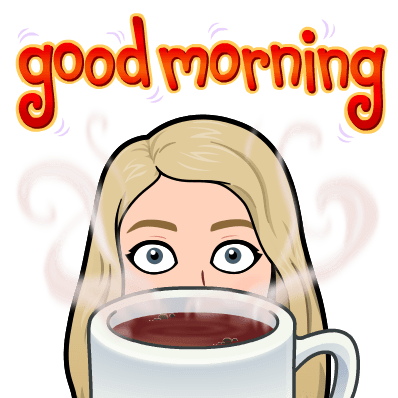 Keep an eye on our Instagram account at @catalina_prek8 for Bitmoji selfies from our teachers! Several teachers created these little avatars to make the virtual experience more fun and inviting for their students.
Quick Links
For up-to-date information, including calendar events, check our main website at santacatalina.org.
Santa Catalina Lower and Middle School
1500 Mark Thomas Drive | Monterey, CA 93940
831.655.9300