Dear Alumnae,
After 13 months of a quiet campus, we finally welcomed our students back to finish out the school year in person. It is an incredible feeling to know that the girls are together again and enjoying everything that campus has to offer. Ring Week and Shakespeare Festival were highlights this past week, and we are so thankful to have kept those traditions alive. We are excited to announce that Baccalaureate Mass and Commencement will be live streamed on May 29 and we hope you join us in celebrating the Class of 2021. As always, we love hearing from you and hope to connect with all of you very soon.
Warmly,
Shannon Gaughf '08
Assistant Director of Alumnae/i Engagement
Head of School Search Update
Thank you to all who participated in the initial video meetings and the online survey. The information provided gave our RG175 consultants, Coreen and Cathy, an in-depth
understanding of Santa Catalina's culture and values and what alumnae prioritize. Your input was key in creating the final Head of School Position Statement (available on our website).

The search is progressing well. During the last eight weeks, RG175 has spread the word about our position and reached out to potential candidates. In the pool, there are women and men from across the country. Some have experience in boarding schools, some in single-gender or coed schools, and some in faith-based schools. Some candidates have all of these backgrounds, while more have some combination of these.

In the coming days, the Search Committee will be evaluating the applications of the top pool of candidates presented by RG175. The semi-finalists will have extensive video interviews with the Search Committee and, from that group, we expect to select three finalists who will each visit the campus for two days in mid to late May.

As you know, we are committed to an inclusive and transparent search process and will
continue to provide you with updates. If you have input or questions for the Search Committee, please email head.search@santacatalina.org.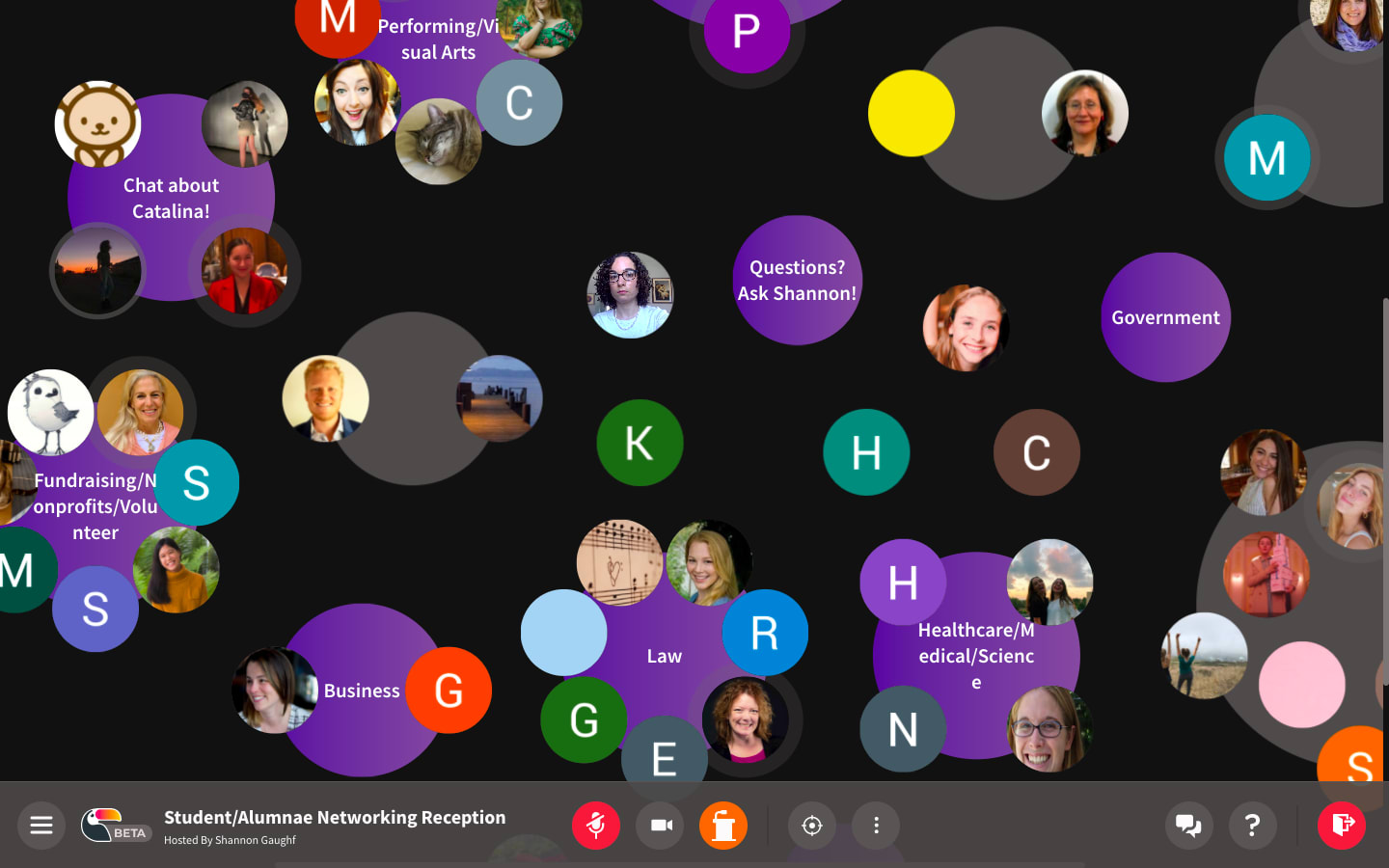 Reunion 2021 Recap

We had 90 alumnae from around the world join us to celebrate their reunion virtually March 12-14. As much as we missed seeing you in person, we are thankful to have connected with you virtually!
Countries represented
11
States represented
15
Class with most attendees
1981
We welcome your feedback! If you haven't had a chance to fill out the Reunion 2021 survey, please click here.
Save the Date for Reunion 2022!
March 11-13, 2022 | Celebrating the 2s and 7s
We can't wait to celebrate you next year! Be sure we have your current mailing and email addresses so you continue to receive communications.
Are you interesting in being a Reunion Ambassador or a Reunion Class Agent?
Email Shannon at shannon.gaughf@santacatalina.org.
We are accepting nominations for the 2022 Distinguished Alumna Award!
Read the criteria and nominate a classmate on our website.
Upcoming Events
All events will be available virtually. Stay tuned for more details.
Evening of the Arts
Friday, May 21
7:30 p.m.
Prize Day
Friday, May 28
4:00 p.m.

Baccalaureate Mass and Commencement
Saturday, May 29
4:00 p.m.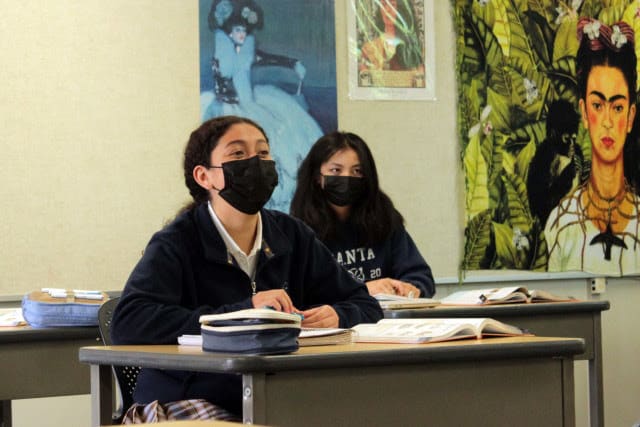 Students are back on campus!
We welcomed 42 boarding students back into the dorms, and 130 students resumed in-person instruction on April 12. It has been wonderful having the students back, and they have done a great job learning and adhering to the many new on-campus procedures.
Check out highlights from the first week back in our photo gallery and video.
Ring Week
Ring Week was pushed back to April so students could enjoy an in-person experience. Although different from years past, the students reported that Ring Week still felt special with costumes and activities around campus. Students who are learning off campus received gifts via mail and spent time on FaceTime to celebrate each other. Check out photos!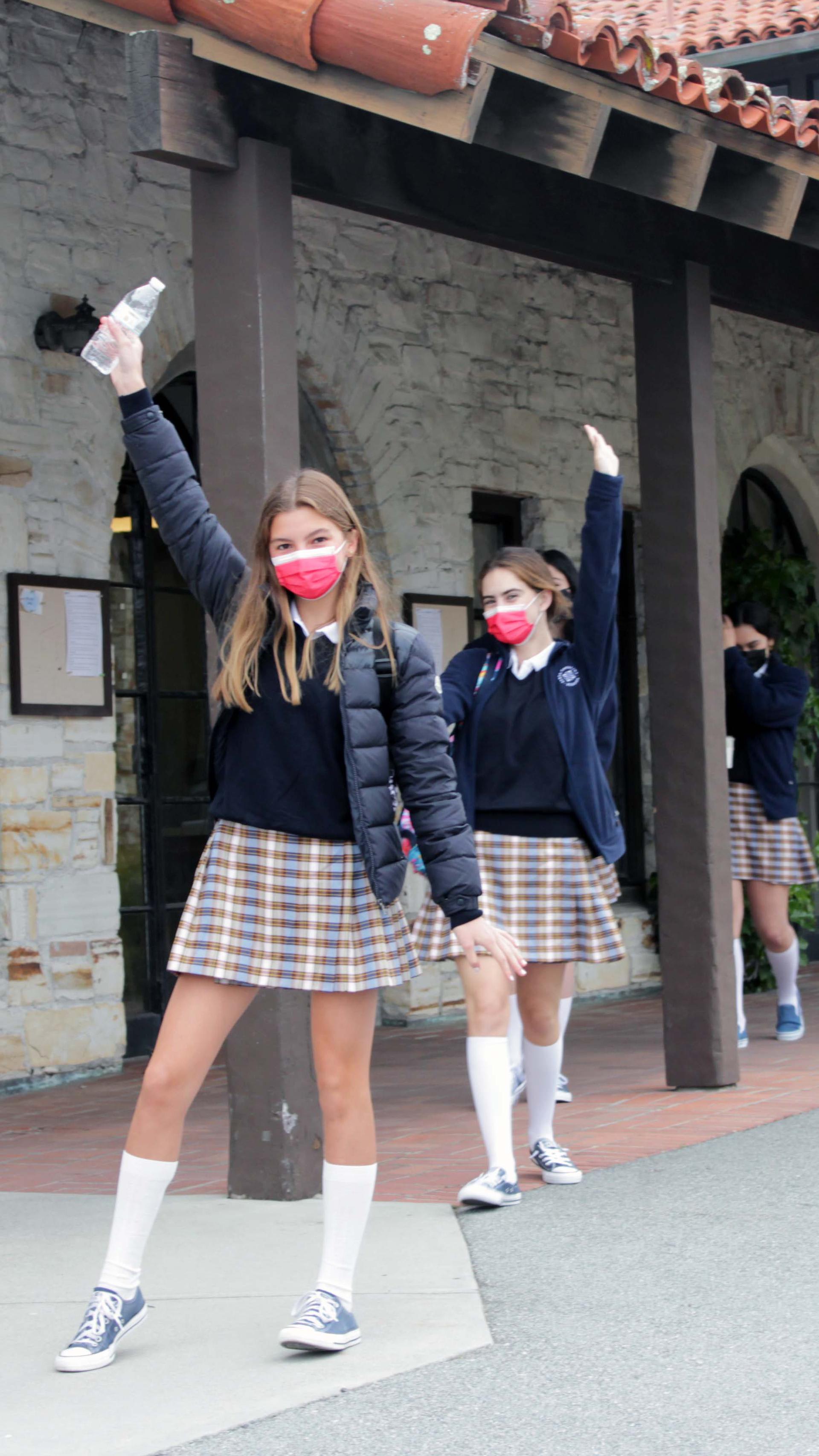 The future is bright!
Here comes the sun! Join the Santa Catalina community to let our students know "it's all right!"
Our community was challenged every day over the past year, but together we responded with patience, perseverance, and kindness. As we enter the summer months and prepare for the year ahead, your support fills us with hope and joy. Hope for the future that our students represent. Hope that together we can create a future that is more kind and curious and just.
Haven't had a chance to make your gift to the Santa Catalina Fund yet this year? Consider a small monthly donation to support our students throughout the year. Your donation is an investment in our students that they rely on and your support empowers them to create a brighter future.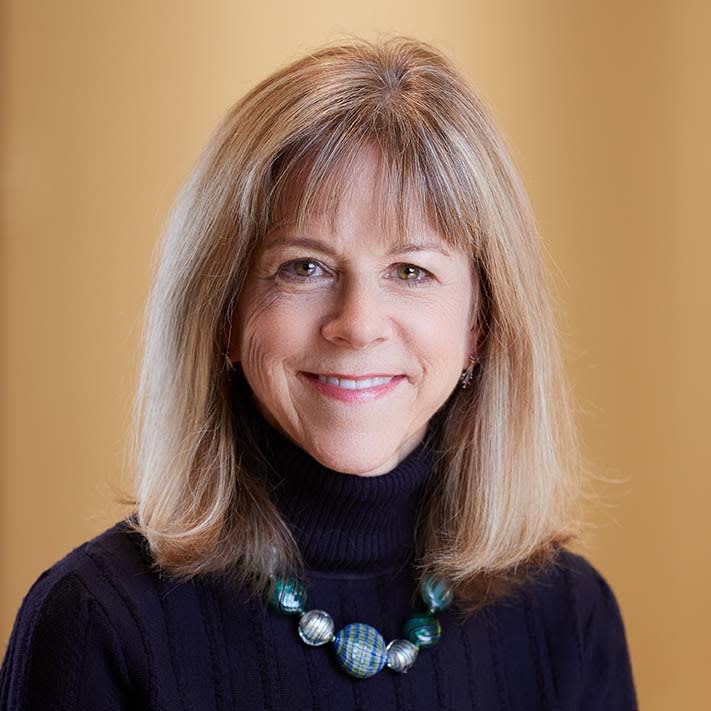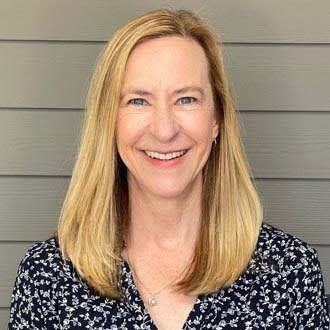 Distinguished Alumnae
We were honored to award Kate Dentoni Mitchell '76 and Judy McDonald Moses '86 with the 2021 Distinguished Alumna Awards. They were celebrated in a virtual ceremony during Alumnae Reunion Weekend and will be featured in a write-up in the upcoming Bulletin. You can read their bios here.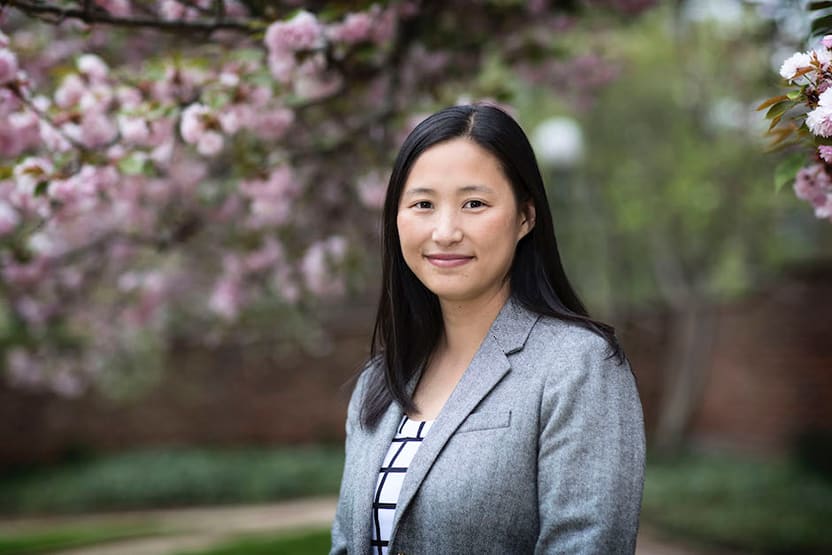 A Published Alumna

Dr. Gabrielle Adams '02, a social psychologist at the University of Virginia, recently had one of her studies published in the journal Nature, the leading international weekly journal of science. Not only was it published, it also made the front cover! The study explores why, "when faced with a problem, people tend to select solutions that involve adding new elements rather than taking existing components away." Read about it in Scientific American.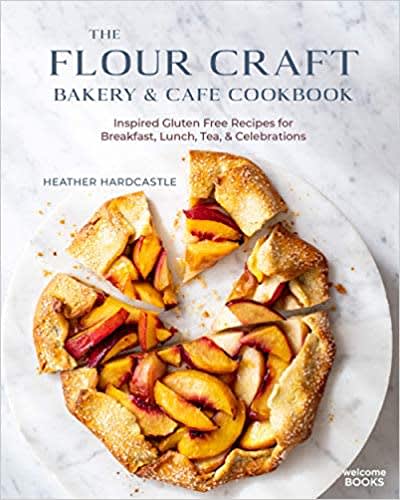 A new cookbook—with assistance from students!

Heather Hardcastle '94, owner of Flour Craft Bakery in Marin County, CA, has released a cookbook The Flour Craft Bakery & Cafe Cookbook: Inspired Gluten Free Recipes for Breakfast, Lunch, Tea, and Celebrations. Last year, students helped test recipes for the cookbook with the assistance of Natalie Burke Hayes '99. Her book can be purchased on Amazon.
Alumnae Connections
Using the Santa Catalina Network
Are you looking to connect with classmates and friends? The Santa Catalina Network is the perfect solution! Using the directory feature, you can search for a classmate and send them a secure message without revealing personal contact information. Create your profile today!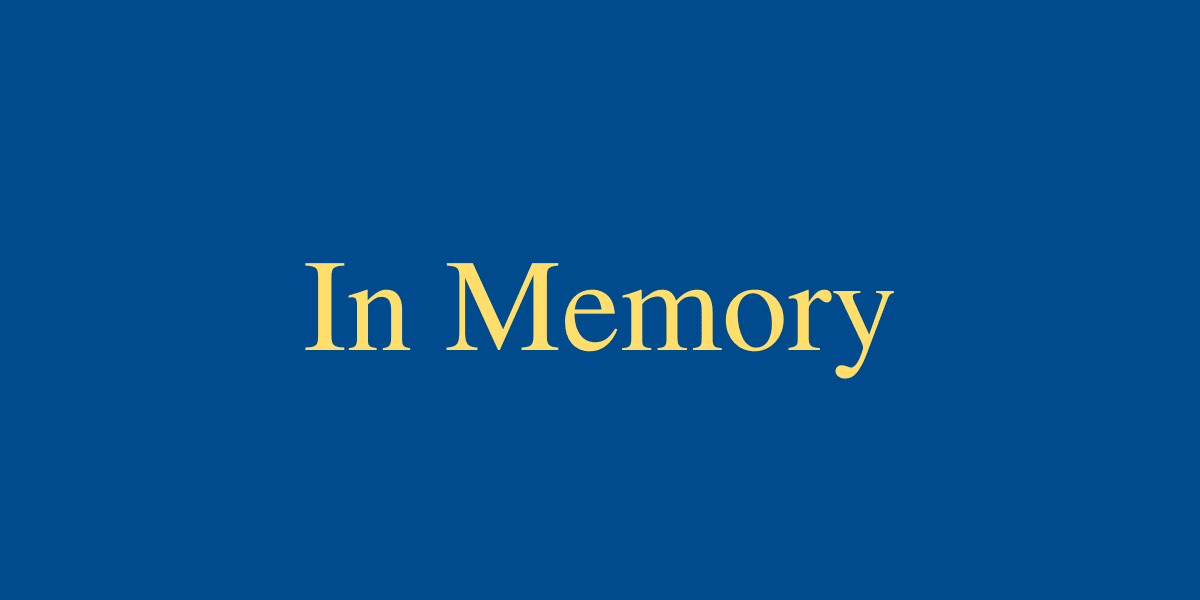 Our thoughts and prayers are with classes who have lost classmates recently.
Penelope Williams '64
*Information about alumnae indicated above was received between February 24 and April 28, 2021. If you believe we have omitted an alumnae, please contact Shannon.