Dear Alumnae,
As this year comes to an end, I find myself reflecting on the incredible blessings that you bring to the Santa Catalina community. From your volunteering, your leadership, and your generous donations, I am so thankful for you. Please enjoy this holiday message from all of us at Santa Catalina!
I hope you have a healthy and safe holiday season, and I look forward to connecting with you in the new year.
Warmly,
Shannon Gaughf '08
Assistant Director of Alumnae/i Engagement

Reunion 2021
We can't wait to celebrate our classes ending in 0s, 5s, 1s, and 6s March 12-14, 2021. Check your mailboxes in January and stay tuned for registration information!
We are also looking for reunion volunteers in the following classes:
1955, 1956, 1960, 1961, 1975, 1976, 1986, 1990, 1991, 1995, 1996, 2000, 2005, 2006
2010, 2015, 2016
If you are interested in volunteering, email shannon.gaughf@santacatalina.org.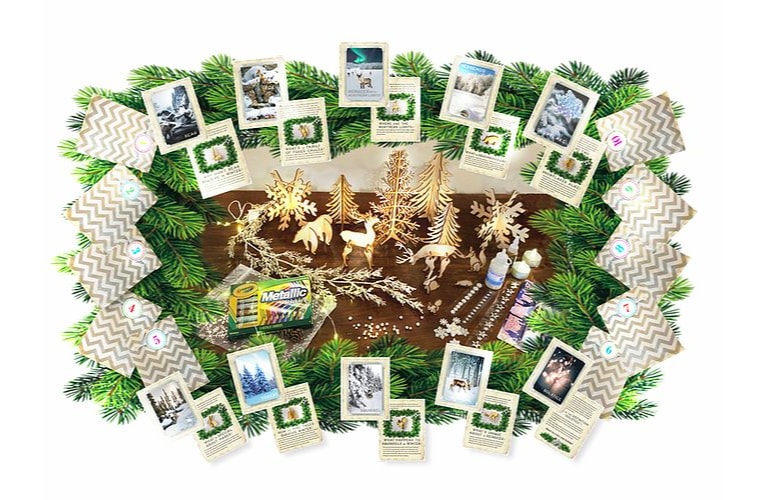 A Wonderful Gift This Winter Season
Looking for a gift for your family, friends or to brighten up your home while supporting a small business? Check out ARTifact's 10 Days of Winter Box. Designed by Helene de Baubigny '85 along with ARTifact, a wonderful art school in San Francisco, this box was created to bring the joy of Christmas and celebration of winter into your home during these challenging times.
Each box is carefully wrapped with numbered parcels containing a new winter surprise for 10 days with 10 trading cards and 13 3-D quality crafted wooden characters all made in the USA. Materials to embellish and create a generous winter woodland scene are included and shipped straight to your door. Best of all, each box is gift-ready.
Helene lives in San Francisco with her family and has a background in visual merchandising. She was on staff at Gump's, managed Pottery Barn's store visuals, and received her Masters in Graphic Design from Parsons in NYC. Helene was also on the editorial staff for several major magazines: Vogue, House & Garden, and House Beautiful.
She partnered with ARTifact in true Catalina spirit by producing and hand packing each box to fill a need for those seeking a creative outlet and to keep the heart of this iconic jewel-box size art studio (literally, housed in an old classic barber shop!) alive during this pandemic. Helene hopes this project will bring Catalina families and friends creativity and togetherness throughout the winter.
To purchase, please go to: https://www.sfartifact.com/product-page/10-days-of-winter.
Stay tuned for more boxes in 2021!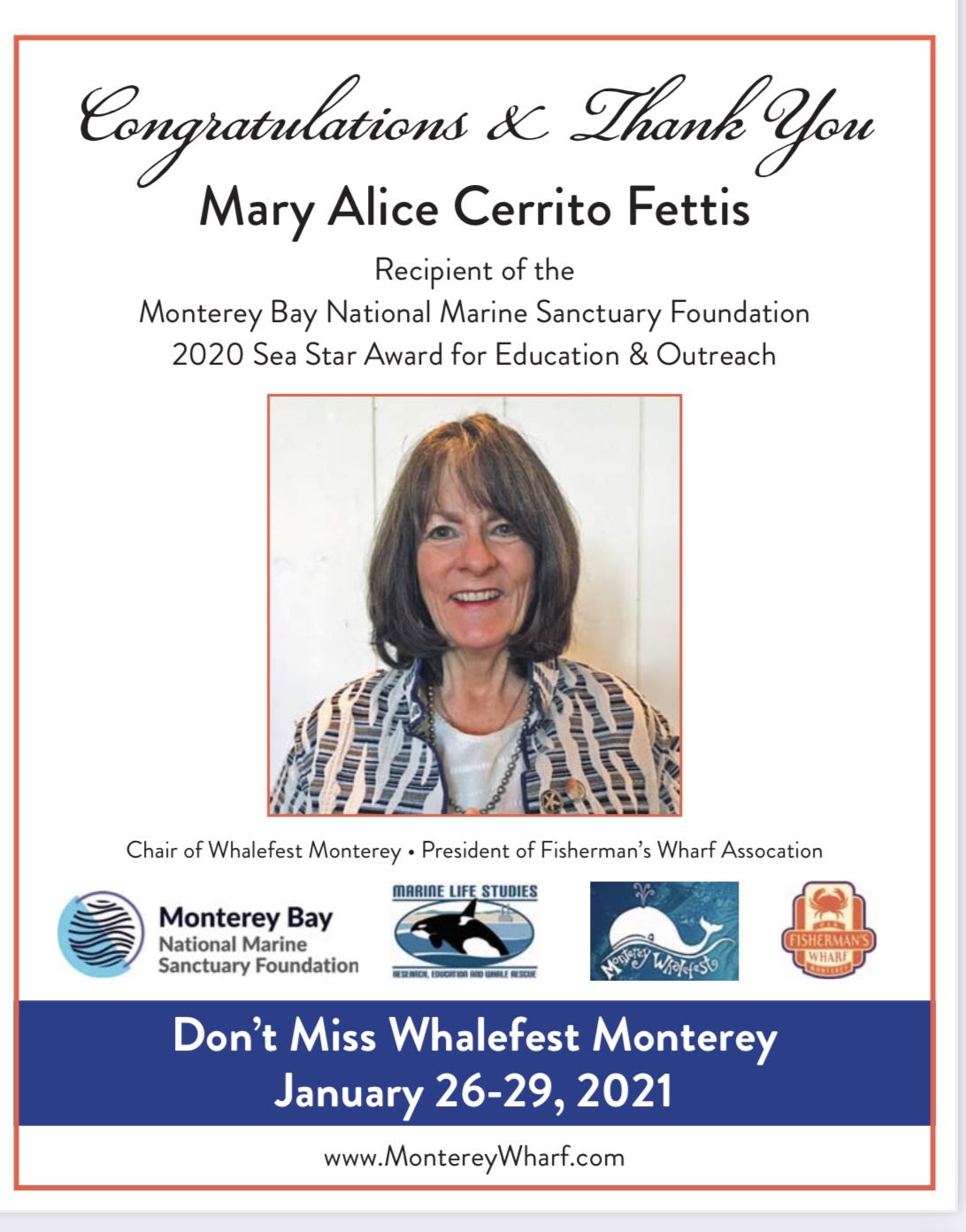 A Local Honor
Congratulations to Mary Alice Cerrito Fettis '66, recipient of the Monterey Bay National Marine Sanctuary Foundation 2020 Sea Star Award for Education & Outreach.
Mary Alice is the chair of Whalefest Monterey, a "free, fun, and educational, interactive family event for all ages [which] celebrates the migration of the gray whales, and benefits the many local and national marine organizations that build awareness."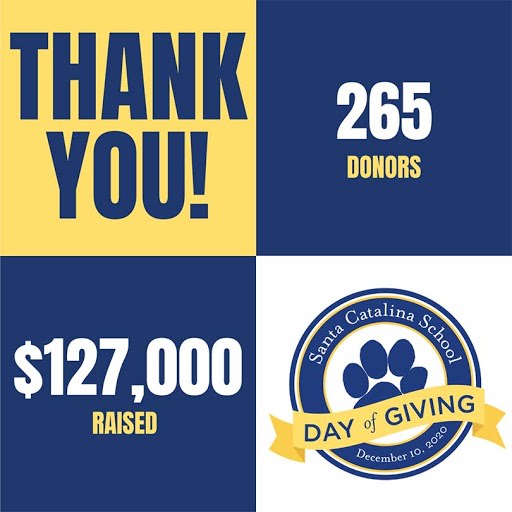 Thanks to your incredible generosity, we surpassed our Day of Giving goal! 265 donors came together to raise $127,000. This will directly impact our faculty and students to give them the best resources during this challenging time.
Thank you, again!
There's still time to get your gift in before the year ends! If you would like to make a donation to the Santa Catalina Fund, please visit our website.
With recent tax law changes contributions up to $300 are tax deductible even if you don't itemize.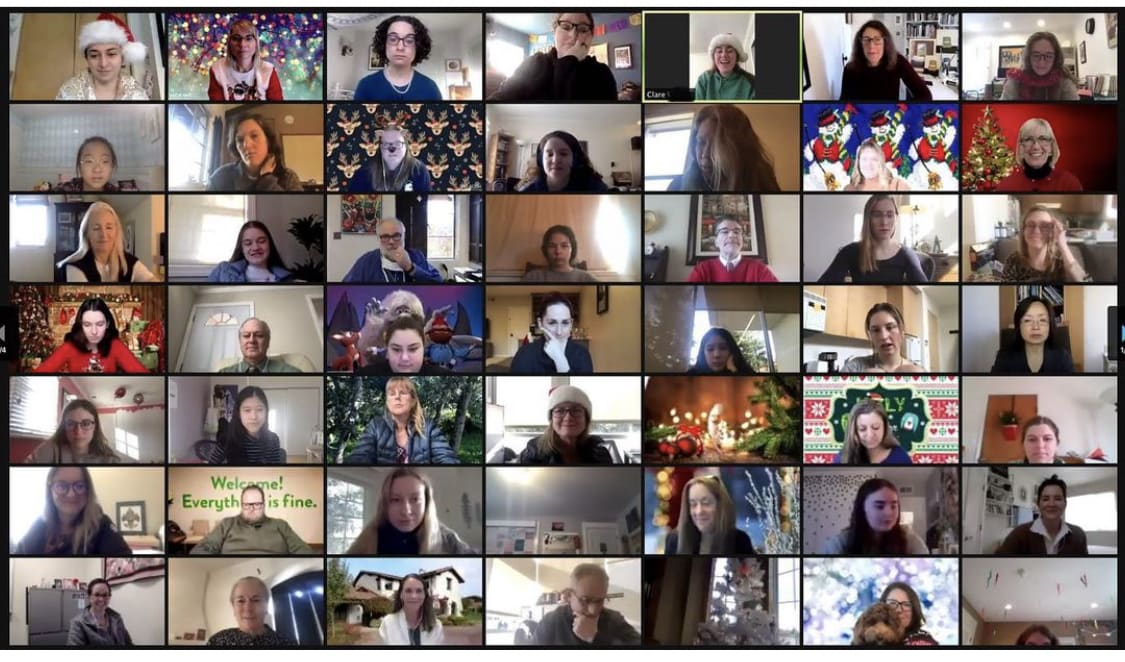 Holidays at Catalina
Students agree that December is the best time of year at Catalina and they didn't let distance learning get in the way of their festivities! They participated in KKs and sent gifts to each other, held an ugly sweater contest, baked treats, celebrated Hanukkah, competed to see who could find Buddy the Elf first every day, and watched Christmas movies each weekend.
Read more about the festivities in the latest issue of the Lamplighter and keep an eye on social media this week for more holiday cheer!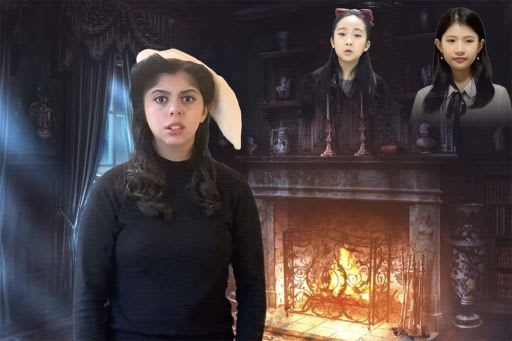 A Christmas Carol: A Radio Play
As the saying goes, "The show must go on." For the Santa Catalina School theatre program, that means even if the show can't be live. With everyone in distance learning this year, Theatre Department Chair Lara Wheeler Devlin '02 and her students pivoted from the stage to the screen. On December 11, they presented A Christmas Carol: A Radio Play, pre-recorded and shared over Zoom to an audience of nearly 300.
You can read more about the production here.

Sponsorship
We are looking for sponsors for our 2021 Celebrate Santa Catalina!
This complimentary event will bring alumnae/i, parents, faculty, staff, and friends together for a celebration of the Santa Catalina community and for special opportunities to support Santa Catalina School. Recent events have shown it's more important than ever to pause and take a moment to:
❖ Energize the community in appreciation of Santa Catalina
❖ Highlight achievements of Santa Catalina students and alumnae, faculty and
programs
❖ Celebrate philanthropy, donors, and the impact on Santa Catalina
❖ Connect the legacy of Santa Catalina to the present day
We want to showcase your support of Santa Catalina. Please sponsor today and thank you for making this important event a success!
If interested, please contact Heather Wilson at heather.wilson@santacatalina.org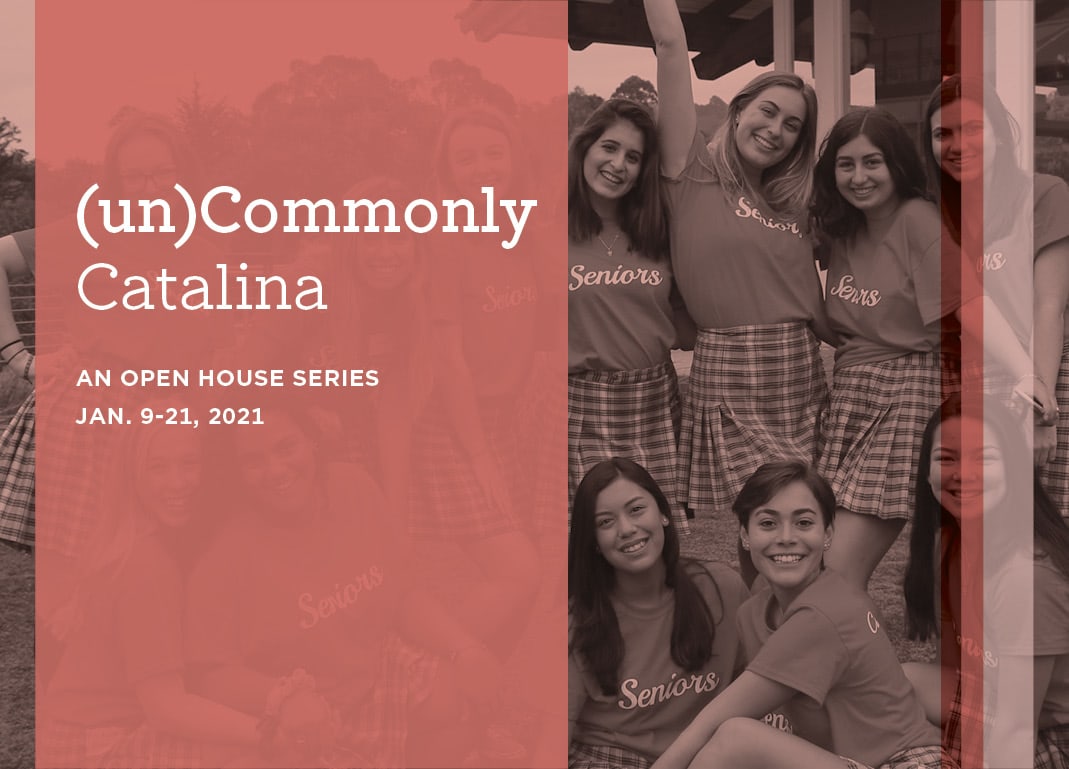 Open House
This January Catalina is offering another open house experience! We are continuing to take advantage of being online to host (un)Commonly Catalina: An Open House Series, offering five virtual events. You know better than anyone how transformative a Catalina education can be, and we'd love your help spreading the word to friends and colleagues with school-age girls. Would you like to join us? We'd love to have you to!
Featured Live Events
Virtual Campus Tour — January 9
Truly Catalina: Meet our Students — January 12
Chart Your True Course: Catalina's Curriculum — January 17
Truly Catalina: Meet our Parents — January 19
Truly Learning: In the Classroom — January 21
Do you have questions or want more information? Call 831.655.9356 or email admission@santacatalina.org. We'd love to help you!

Santa Catalina Network
Become a mentor today! With alumnae in virtually every field, the Santa Catalina Network is a great way to enter into a formal mentorship relationship. Take advantage of our incredible network of alumnae to either find a mentor or give back by becoming one.
Search by industry or be automatically matched with a mentor/mentee!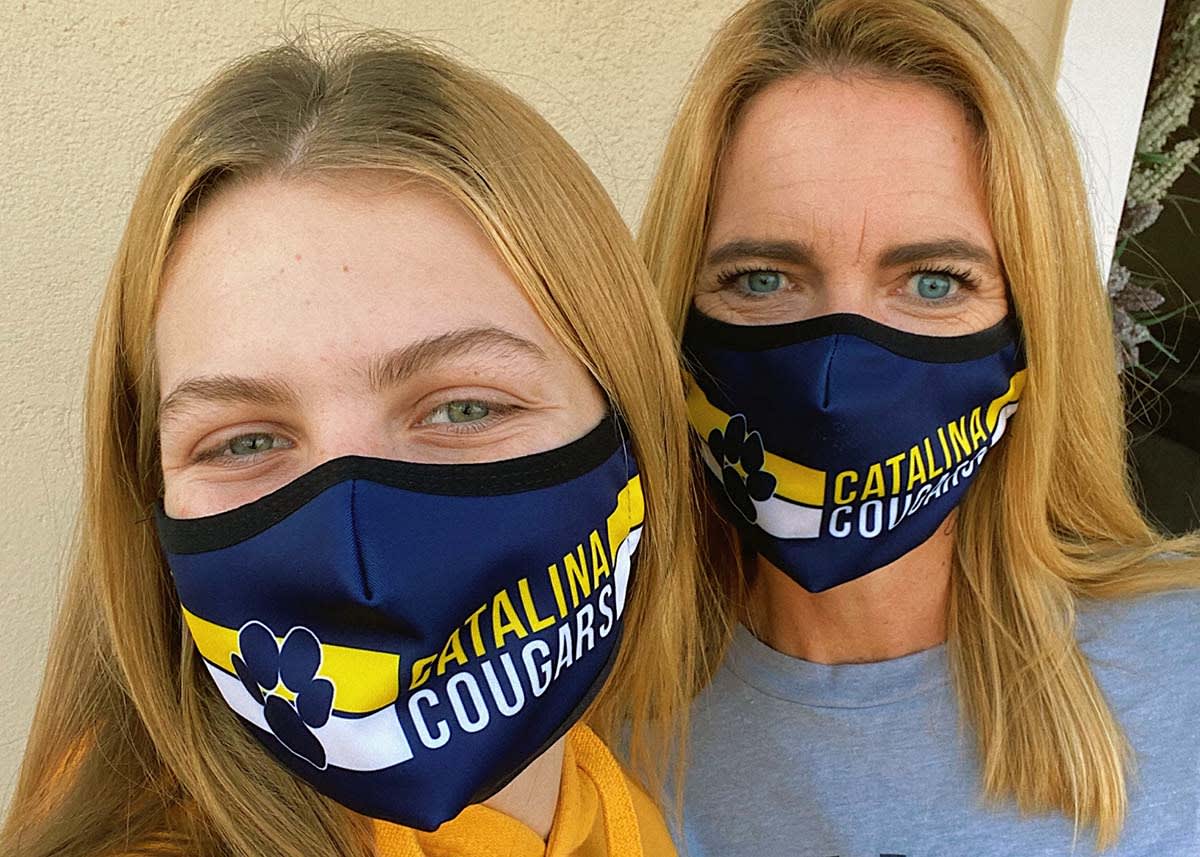 Catalina & Co.
We have Santa Catalina branded face masks for sale in the bookstore! To place an order, shop online, call 831.655.9376, or email bookstore@santacatalina.org.
The bookstore will be closed for the holidays through January 3. We look forward to fulfilling orders the week of January 4!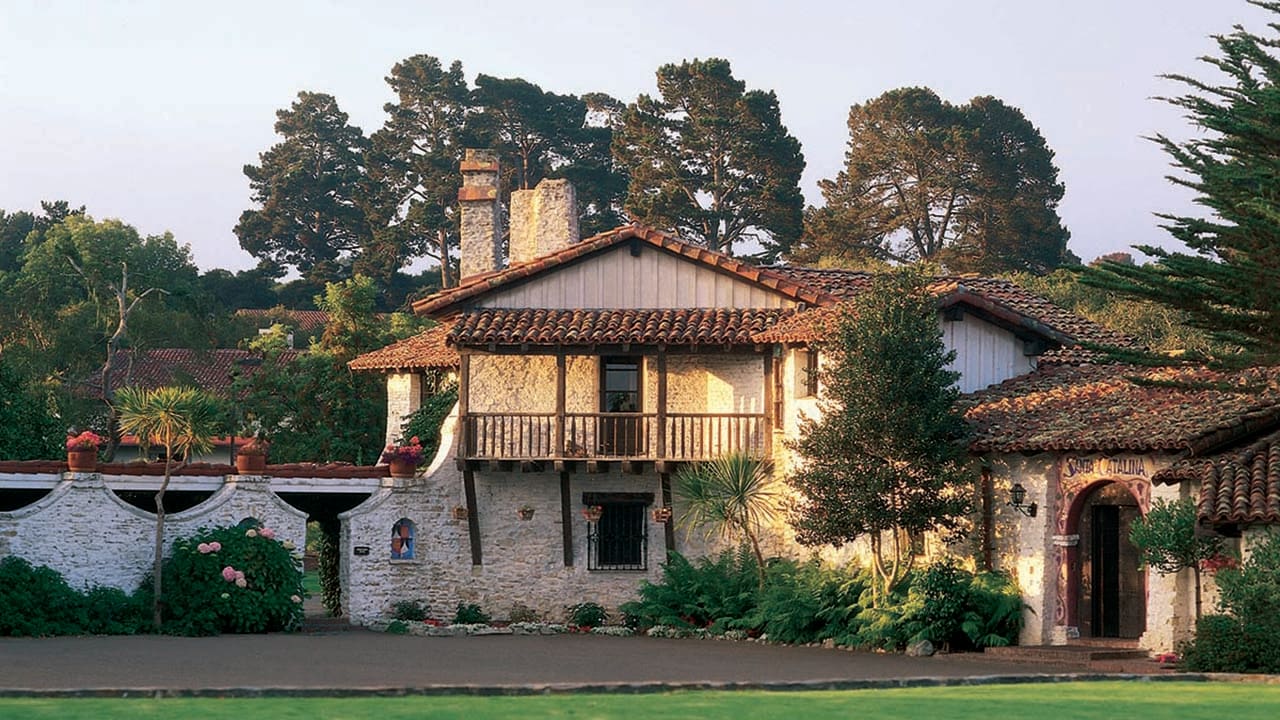 Catalina Connections
Missing home? Go back in time with a Zoom background
We are excited to offer a variety of Zoom backdrops to keep you feeling like you're back on campus. Download a background and pretend you're back on campus until we can see you again in person!