March 5, 2019

The building blocks of leadership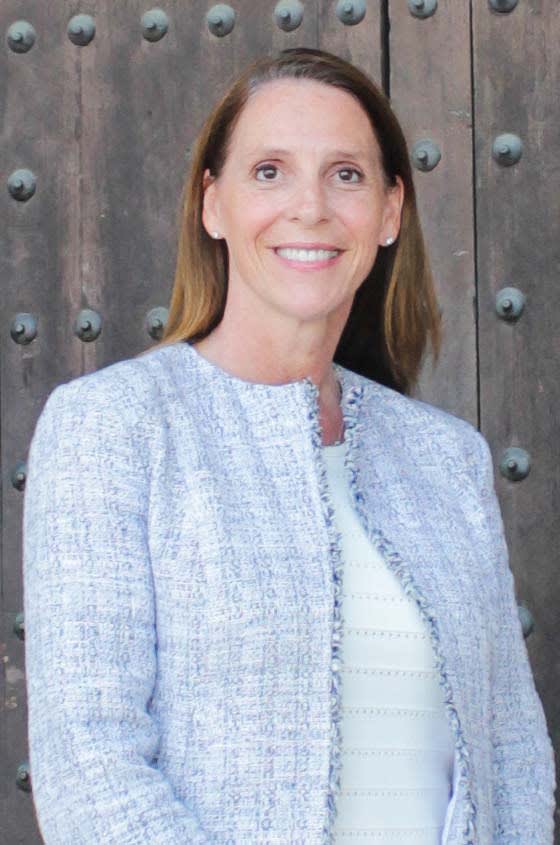 Julie Lenherr Edson '88
Head of Upper School
Dear Parents,
A significant benefit of attending an all-girls school is the many leadership opportunities available in all areas of school life. The development of leadership skills is a key facet of our Journey program, which all students participate in over their four years at Santa Catalina School.


During the coming weeks, students will learn about ways they may serve school next year and hone their leadership skills.
The Annual Benefit Celebration is here!
5:30–10:00 p.m. Saturday, March 9, Study Hall
It's not too late to get your tickets to Santa Catalina's 37th Annual Benefit Celebration! New this year, VIP registration is exclusively open to Upper School parents in the library foyer, where we will also be holding a champagne reception. Sip Scheid sparkling wine, snack on hors d'oeuvres, and swap stories with other Upper School parents. We especially welcome parents of boarding students to attend the reception and the Benefit. The Benefit is a fun opportunity to feel more connected to the Upper School community! Reserve your tickets HERE.
And don't forget to bid on silent auction items, sign up for fun "Count Me In" Catalina community events, and buy a drawing ticket for a chance to spend a week in Kauai. Over 125 great deals can also be found on the online auction pages. Best of all, don't miss the always-entertaining live auction, followed by music and dancing. For details on event childcare, visit the Benefit Celebration website.
Vacation reminder
We have returned from Winter Break and the end of the school year draws near, but there is one more school vacation coming up around the celebration of Easter. Please remember that when planning for vacation, "travel must be scheduled so that it is not necessary for students to miss classes in order to leave early or return late" (US Student and Family Handbook, page 34). We recognize that there may be need for an exception, such as weddings, funerals, or an annual college trip; in these cases, students need to submit a planned absence form to the Dean of Students 10 days in advance of travel and parents must email the Dean of Students.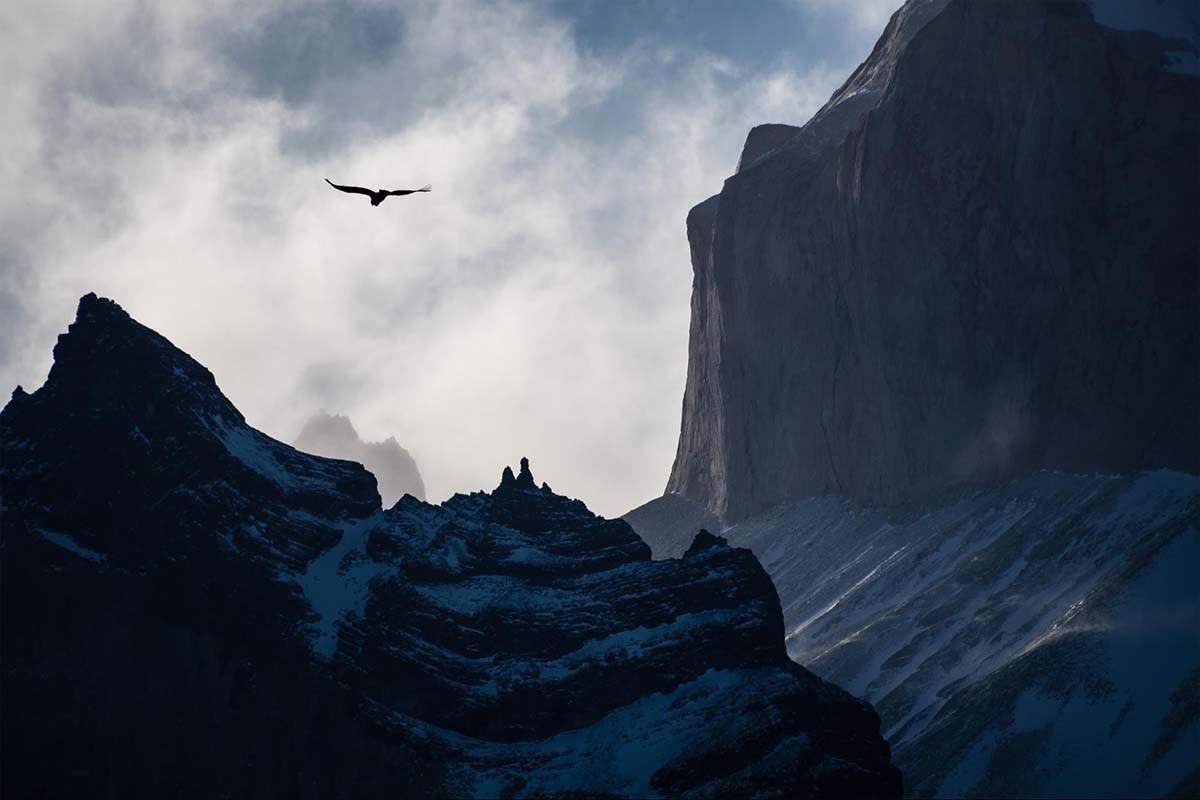 10 students win regional Scholastic Art Awards
Silver and Gold Key winners are on exhibit through March 30 at the Pacific Grove Art Center. Read more.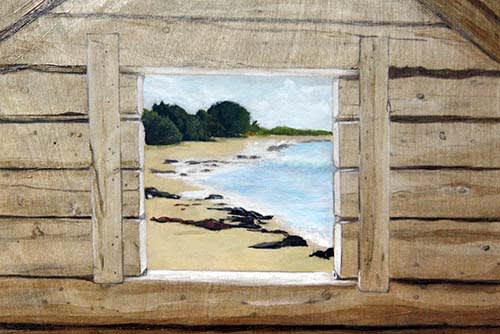 23 students exhibit work in 'Thinking Out Loud'

This annual show for Monterey County high school artists is up till March 23 at the Cherry Center. Read more.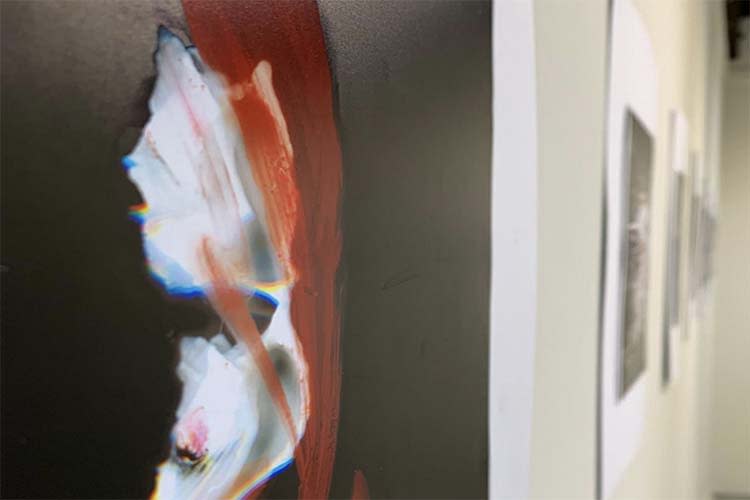 Art Through the Digital Lens
The new exhibit in the library gallery features the work of digital media students. Stop by the next time you're on campus.

Robotics team gets ready for competition
Their bot is built. Now, Nuns-N-Bolts is ready to put it to the test. There are two opportunities to come out and support the team this month:
Mock trial team makes a statement at county competition
The team finished in a statistical tie for third place but ultimately landed in fourth after a tiebreaker decision. Caroline Bulkley-Armas '20 was named an Outstanding Prosecution Witness and Cailin Templeman '22 was named an Outstanding Defense Witness. Read more.

Ring Week cements bond between juniors and seniors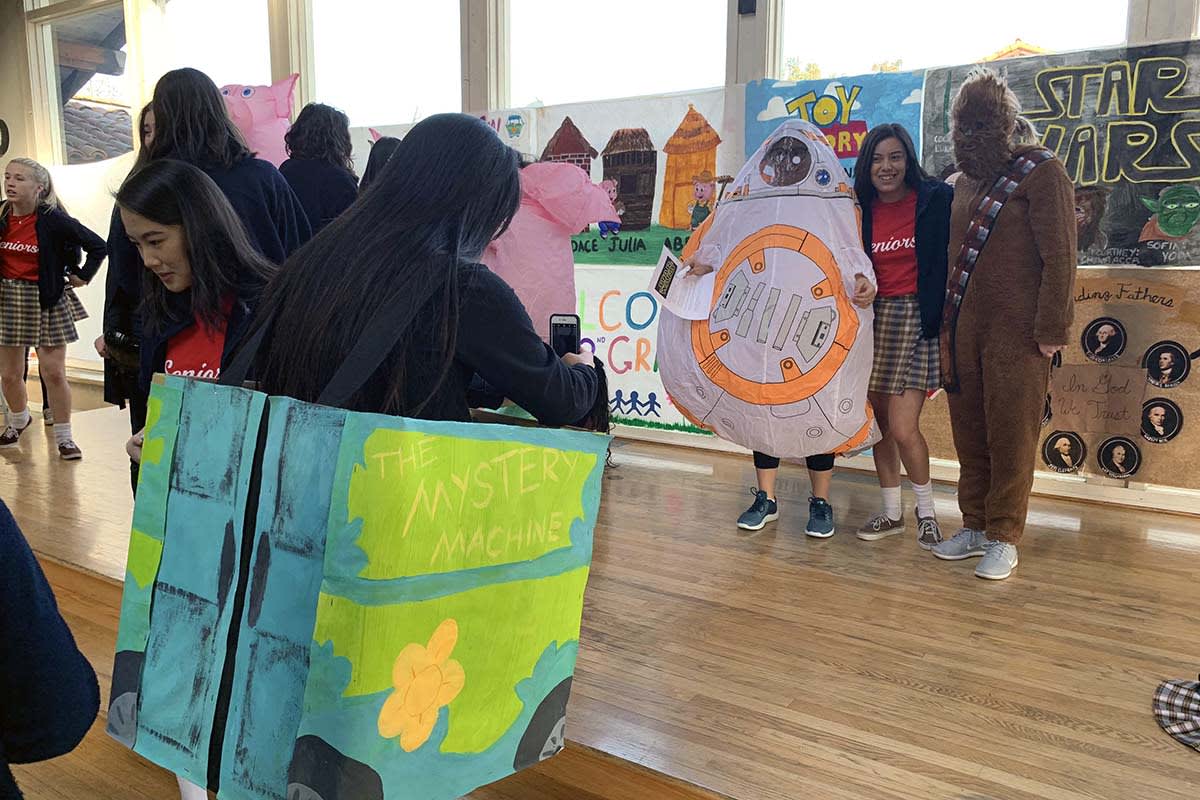 With three days of friendly antics followed by the bestowing of class rings, we wrapped up another wild, wonderful Ring Week on February 9. Get a senior's take on one of Catalina's most beloved traditions—with photos!
Athletics roundup
Pole vaulter Laurel Wong '19 has received the Pacific Coast Athletic League's CCS Scholar-Athlete Award.
As we say goodbye to winter and look forward to spring, check out photos of our soccer and basketball teams.
View team schedules for lacrosse, softball, swimming & diving, and track & field.
Weekend activities for day and boarding students
The following activities are offered in March. (Subject to change depending on student interest.)
March 9: Hiking trip; Sleeping Beauty ballet in San Francisco

March 10: Fork Friends; Romeo and Juliet at MPC with possible backstage tour


March 15: Friday Night Throw Down

March 16: Cirque du Soliel's Volta

March 23: "Fan Group" to Monterey Regional Robotics competition to support Nuns-N-Bolts

March 29: Friday Night Throw Down
Wednesday March 6
Ash Wednesday Mass
9:30 AM - 10:30 AM
Rosary Chapel
Saturday March 9
SAT
8:00 AM
Sunday March 10
Roommate Change
All day
Sunday March 10
Writer-in-Residence Catherine Tufariello
March 10-16
Friday March 15
The B. R.E.A.L. Show
7:30 PM - 10:00 PM
Performing Arts Center
Tuesday March 19
California Math League Contest
9:35 AM - 10:05 AM
C2
Thursday March 21
Journey Day
All day
Friday March 22
Reunion Weekend
March 22-24
Friday March 29
Salinas School Service
2:40 PM - 5:15 PM
Family Resource Center